FTelettronica
Regular price
$352.53 USD
Regular price
Sale price
$352.53 USD
Unit price
per
Sale
Out of Stock
FREE 2Day Shipping

USA Free 2 Day Shipping

Canada 15USD Flat Rate*

Worldwide 30USD Flat Rate*(Wherever you are)

Flat Rate means no additional charge for more than one pedal.
No Hassle Returns

Just let us know within 30 days.

If there's a malfunction, shipping's on us.
Dimensions

Length 200mm
Width 127mm
Height 79mm
Specifications

9v DC Center Negative
200mA
Lovetone's Flange With No Name
Colors may Vary.


FTelecttronica's "Anonymous Flange" produces truly stunning spatial time-based effects. Take the best flanger you can imagine, add a decimal point, an extra dimension, and you might just begin to imagine the pristine burnished sounds that are delivered. The Anonymous Flange is the most highly evolved Lovetone pedal yet and spans the whole range from hypnotic chilled out subtlety to horrifying yet strangely comforting extremes. The unmistakeable vintage fatness and smoothness of tone means that when the unit is going ape it sounds like crazed modular synthesis.


It can create stereo flanger/phaser/chorus, tape echo simulator (using external delay), vibrato/tremolo, spatial FX, pseudo ring mod, tuned reverb FX, rotary FX, special whirling dervish sound, lo-fi FX, sub aqua FX, farmyard sounds, vocal sounds, unique modular synth-type, spaceship and assorted single-engined air transport sounds.

Original Lovetone Manual


Mono Input


Stero Output Jacks: "Space(D)" Out and "Time Out"


FX Loop: Send and Return


CV IN: Expression Pedal
View full details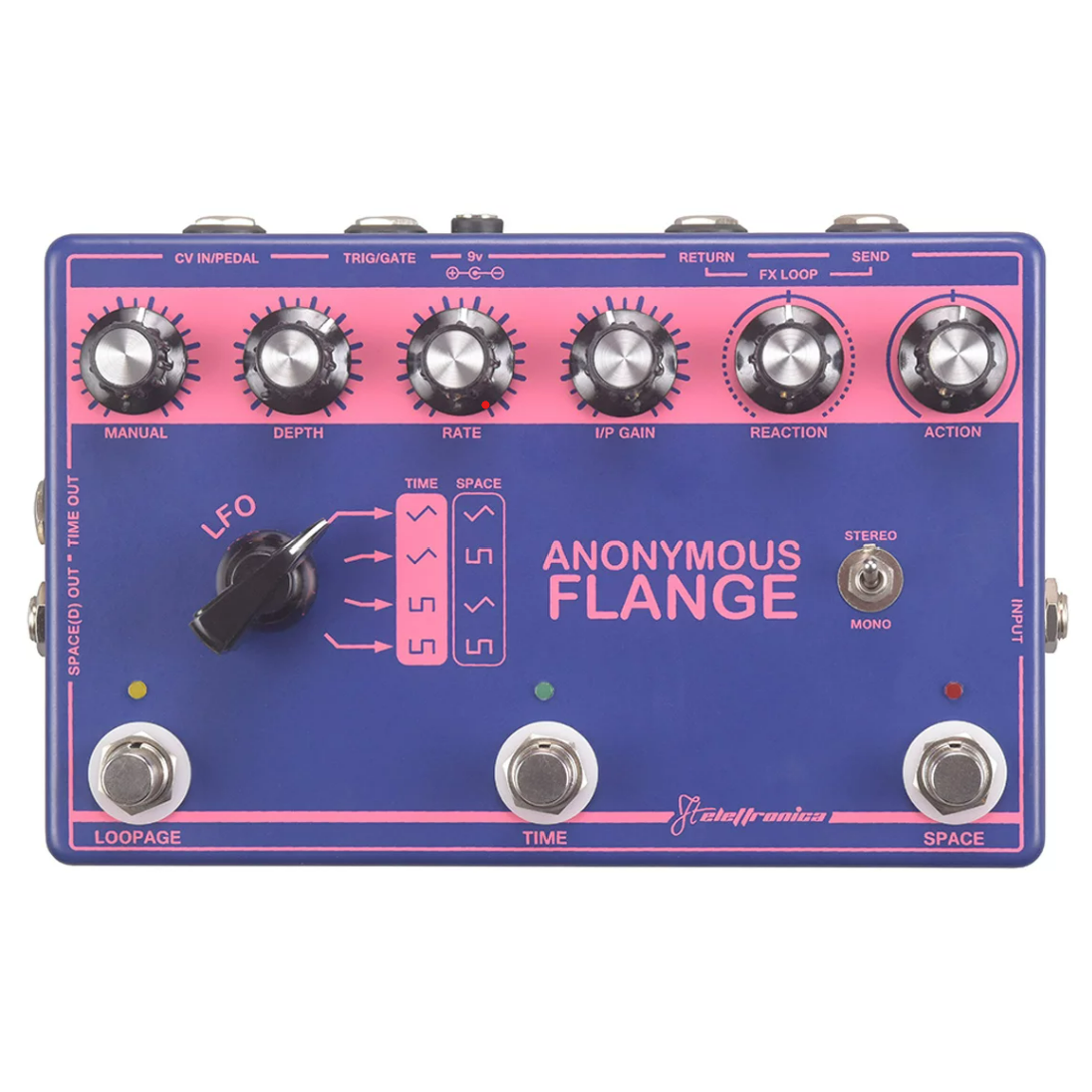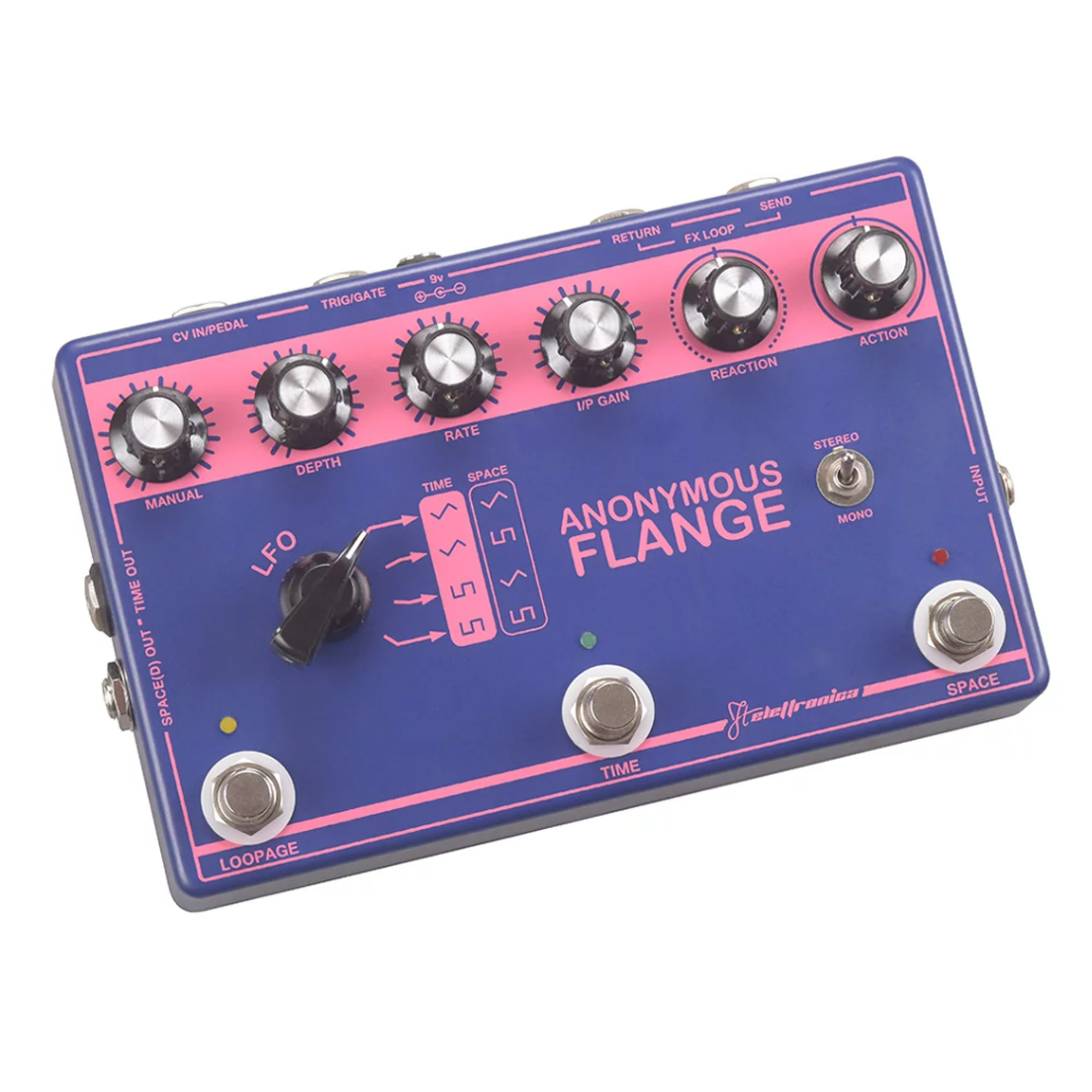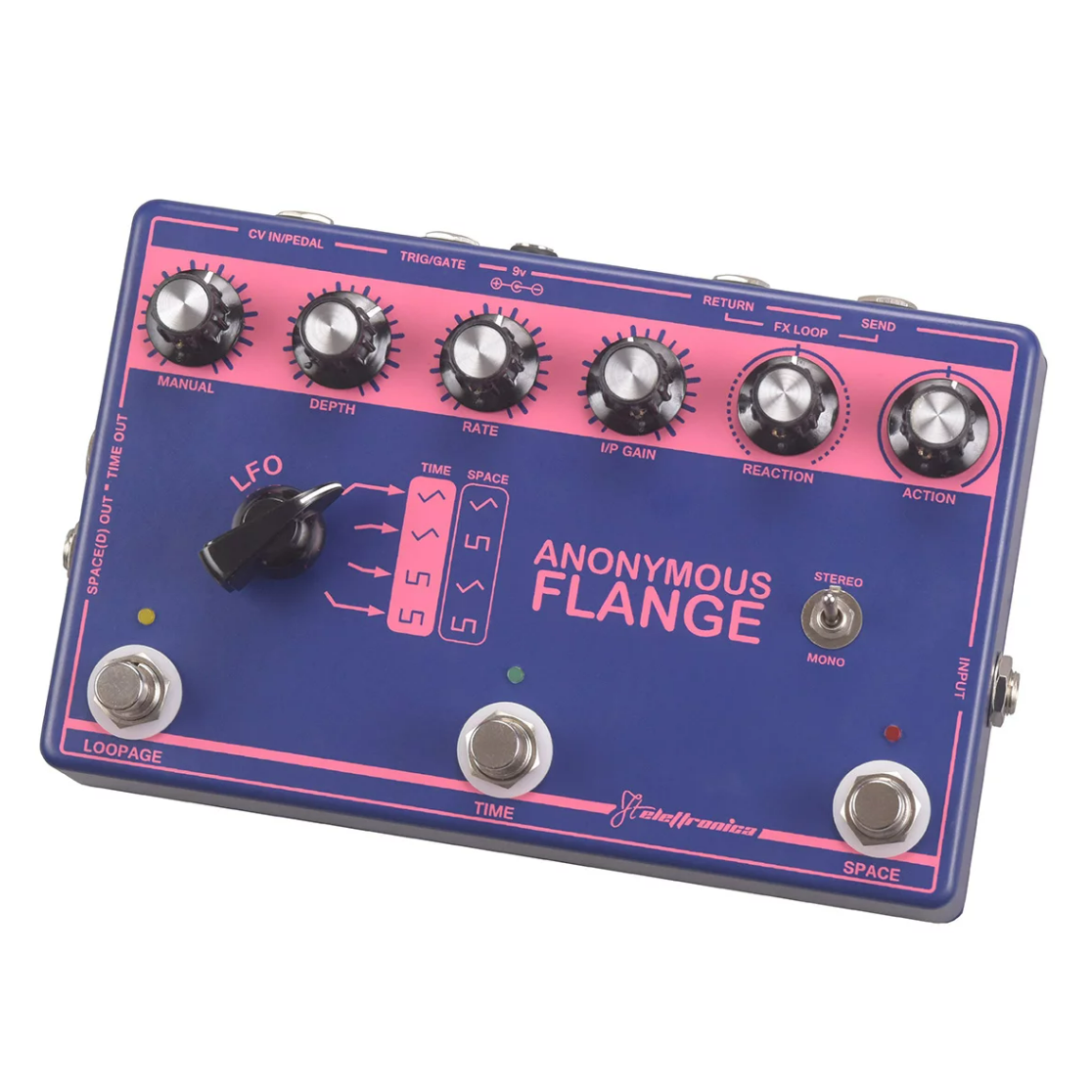 Excellent clone
I own the original and have also reverse engineered it a couple of times over the past two decades. I bought this one just to compare it and it holds up. Would definitely suggest this if you want yo save over a grand on an original.
Highly recommended!
Great price on a faithful reproduction of a legendary pedal which has become difficult to find. It sounds and functions like the original. Excellent communication and service, fast shipping. Item was well packaged for shipment.
Highly recommended!